Is your lotion oily and greasy?
Our lotion is lightweight and absorb really quick. Furthermore, we added and ingredient called Saccharide Isomerate. This ingredient will quickly hydrates your skin for 72 HOURS!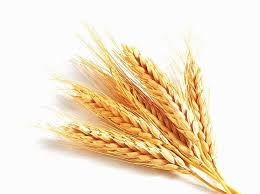 This is Saccharide Isomerate
Is your body wash oily?
No. Our body wash will not be oily after usage. Our Body Wash are gentle, leaving your skin's natural emollients, and resulting in soft and moisture after bathe.
I have scar from a burnt from ironing board. Which lotion can help lightened my scar?
Rose Geranium Cedarwood is great for lightening your scar. We have a lot of repeat orders. The scent alone is also great. The below is a link to the article on how Rose Geranium has been tested to reduce and lightened scars.
https://www.tandfonline.com/doi/full/10.3402/ljm.v8i0.22520
Since it is natural, do I need to use a lot of body wash to clean myself?
Yes it is natural, and normally our regular customers place their orders within one month to two months. One bottle will lasts about 1 month to 2 months, depending on how you use is.
I have eczema. Which range is better?
Eczema skin tends to be very dry and itchy. Lavender Chamomile Range is the best. Lavender reduces the itchiness and the redness. Use the body wash together with the lotion. The body wash will cleanse the dirt without removing your body oil. This way, your body will not be too dry. As for the lotion, you may try applying 2 to 3 times a day. With the 72 Hour Hydration ingredient in the lotion, will moisture your skin more.
I feel sleepy after lunch at work. Which lotion can I use to refreshes myself?
In general, our lotion is FULL of essential oil. Essential Oil is great to stimulates your mood and mind. Bergamot Lemon has refreshing scent. Peppermint Rosemary is great for a hot day. Ylang Ylang Grapefruit is great to wake you up. Lavender Chamomile and Rose Geranium Cedarwood has soothing scent.
Which body wash has antiseptic properties?
All our body wash uses Organic Aloe Vera. This has antiseptic properties. If you want double protection, you may use Bergamot Lemon. Lemon Essential Oil has germ-busting properties that make them ideal for getting rid of harmful bacteria.