General
1. Where are your ingredients from?
The United States, Egypt, England, Germany, India, Italy, Japan, Korea, Malaysia, Morocco, Somalia, Spain and Switzerland.
We hunt for the Best and Purest Ingredients!
2. Will the scent last for a long time?
As we do not use synthetic fragrance. Hence the scent would not linger for a long time. For Untangled and Lotion, the scent lasts longer as it is not washed away. Shampoo, Conditioner, and Body Wash will not last as long as Untangled and Lotion. 
3. How long will the product last for?
We use natural preservatives and would last for 2 years. 
4. Does the products have petroleum?
Below is the list of chemicals that is not in our products:
MCIT, MIT, TEA EDTA
Mineral Oil
Sodium Lauryl Sulfate (SLS), Silione
Paraben, Paraffin, Petroleum, Petrochemical
Synthetic Fragrance, Artificial Colours
Our Products are Free from Animal Testing.
5. Any side effect from using the products?
We use natural ingredients. So long as you are not sensitive to essential oil, our products will suit you. Our products use a lot of essential oil. And these are 100% Pure Essential Oil. 
Body Care
1. Is your lotion oily and greasy?
Our aromatherapy lotion is lightweight and absorb really quick. We added an ingredient called Saccharide Isomerate. This ingredient will hydrate your skin for 72 hours.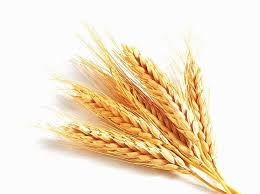 This is Saccharide Isomerate

2. Is your body wash oily?
No. Our aromatherapy body wash will not be oily after usage. Our Body Wash are gentle, leaving your skin's natural emollients, and resulting in soft and moisture after bathe. 
3. I have scar from a burnt from ironing board. Which lotion can help lightened my scar?
Rose Geranium Cedarwood is great for lightening your scar. We have a lot of repeat orders. The scent alone is also great. The below is a link to the article on how Rose Geranium has been tested to reduce and lightened scars.
https://www.tandfonline.com/doi/full/10.3402/ljm.v8i0.22520
4. Since it is natural, do I need to use a lot of body wash to clean myself?
Yes, it is natural, and normally our regular customers place their orders within one month to two months. One bottle will last about 1 month to 2 months, depending on how you use is.  
5. I have eczema. Which range is better? 
Eczema skin tends to be very dry and itchy. Lavender Chamomile Range is the best. Lavender reduces the itchiness and the redness. Use the body wash together with the lotion. The body wash will cleanse the dirt without removing your body oil. This way, your body will not be too dry. As for the lotion, you may try applying 2 to 3 times a day. With the 72 Hour Hydration ingredient in the lotion, will moisture your skin more.
6. I feel sleepy after lunch at work. Which lotion can I use to refreshes myself?
In general, our lotion is full of essential oil. Essential Oil is great to stimulates your mood and mind. Bergamot Lemon has refreshing scent. Peppermint Rosemary is great for a hot day. Ylang Ylang Grapefruit is great to wake you up. Lavender Chamomile and Rose Geranium Cedarwood has soothing scent.
7. Which body wash has antiseptic properties?  
All our body wash uses Organic Aloe Vera. This has antiseptic properties. If you want double protection, you may use Bergamot Lemon. Lemon Essential Oil has germ-busting properties that make them ideal for getting rid of harmful bacteria.
Hair Care
1. For hair shampoo, how long does 1 bottle last?
Depending on how long your hair is, normally one bottle would last for at least two months.
2. My hair smells and is oily even after one day of not washing. Which product should I use?
Bergamot & Lemon is great for oily hair and scalp. You might also consider using our Rose Geranium & Cedarwood shampoo as this will eliminate the bad scent on your hair and scalp.
3. Is it safe to wash my hair every day?
Our products do not use any harsh chemicals. Is it very safe for daily use? Our shampoo will remove the dirt and styling products but will not strip the natural oils from your hair. 
4. Which shampoo is good for hair fall?
Peppermint & Rosemary Shampoo together with our Peppermint & Rosemary Conditioner is the best for hair fall. The conditioner helps make your hair smoother thus encouraging less hair fall. Here is a quick read on how Rosemary helps with hair fall by Healthline.

Ylang Ylang & Grapefruit Shampoo is also great for hair fall. Ylang Ylang Essential Oil is an effective natural treatment to reduce hair fall caused by stress and alopecia. Its usage dates back to the Victorian Era. 
5. Is the Untangled - Energized oily?
Untangled - Energized is water based. You may use as much as you want without feeling greasy or oily.
6. I have dandruff, which shampoo should I use?
If your dandruff is caused by dry, oily scalp or simply stress, we recommend our Rose Geranium & Cedarwood Shampoo or our Peppermint & Rosemary Shampoo. These go great along with our respective conditioners, Rose Geranium & Cedarwood Conditioner or Peppermint & Rosemary Conditioner.

If you want a more minty and refreshing feel, you can go with the Peppermint & Rosemary combination of shampoo and conditioner. However, both are types are effective at reducing dandruff.
7. I recently coloured my hair. Which shampoo should I use?
Lavender & Chamomile Shampoo is great for coloured hair. Chamomile brightens your coloured hair as well as refreshes your dry and brittle hair. Best results when used together with our Lavender & Chamomile Conditioner.